QYY- Esc250D Sc ApcFiber Connector
Features:
. Linkage structure design, when docking with equipment and joints, the reserved microbend remains
unchanged;
. Double V-slot structure design, fiber optic docking is stable and reliable;
. The core structure: the use of normally closed elastic fastening method, excellent technical indicators;
. Applicable optical cable: 2.0mm×3.0mm & 2.0mm×1.6mm butterfly cable;
. Easy to operate, fast construction, high installation success rate, long life cycle, easy maintenance inthe later period.
Specifications:
Color


Blue/Green

Cable Applicable

2.0 x 3.0mm or 2.0 x 1.6mm Flat Cable

Type

Single Mode, Multimode

Weight

Limited life

Temperature

- 40°C to + 85°C
Application

FTTH FTTX Network

Product Keywords

ESC250D SC Fast Connector

Reusable Time

≥10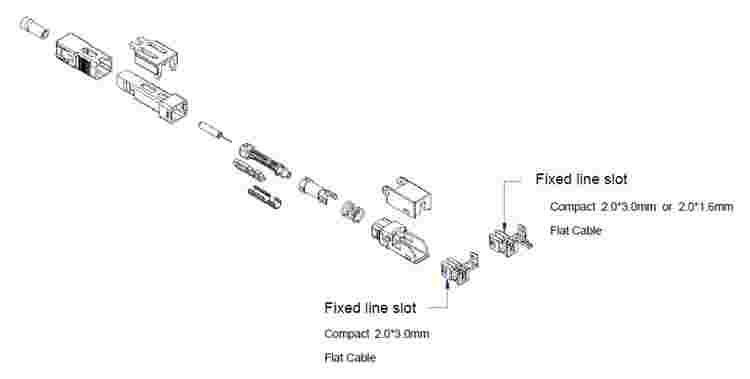 Applications:
• All fiber interconnection;
• Telecom Distribution and Local Area Networks;
• FTTH and FTTx;
• Passive optical networks [ATM, WDM, Ethernet];
• Broadband, Cable TV(CATV).